How to become a Contractor in India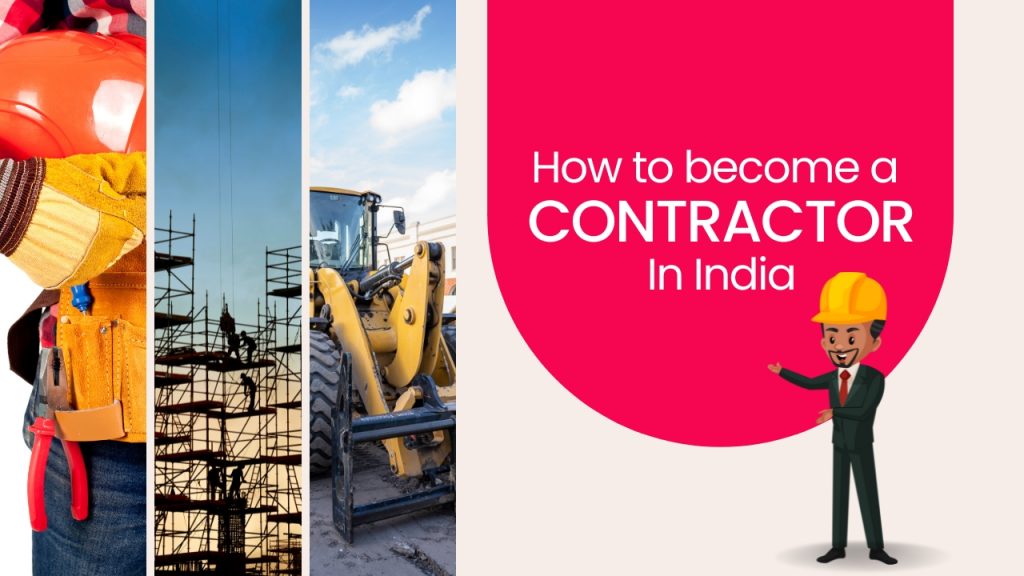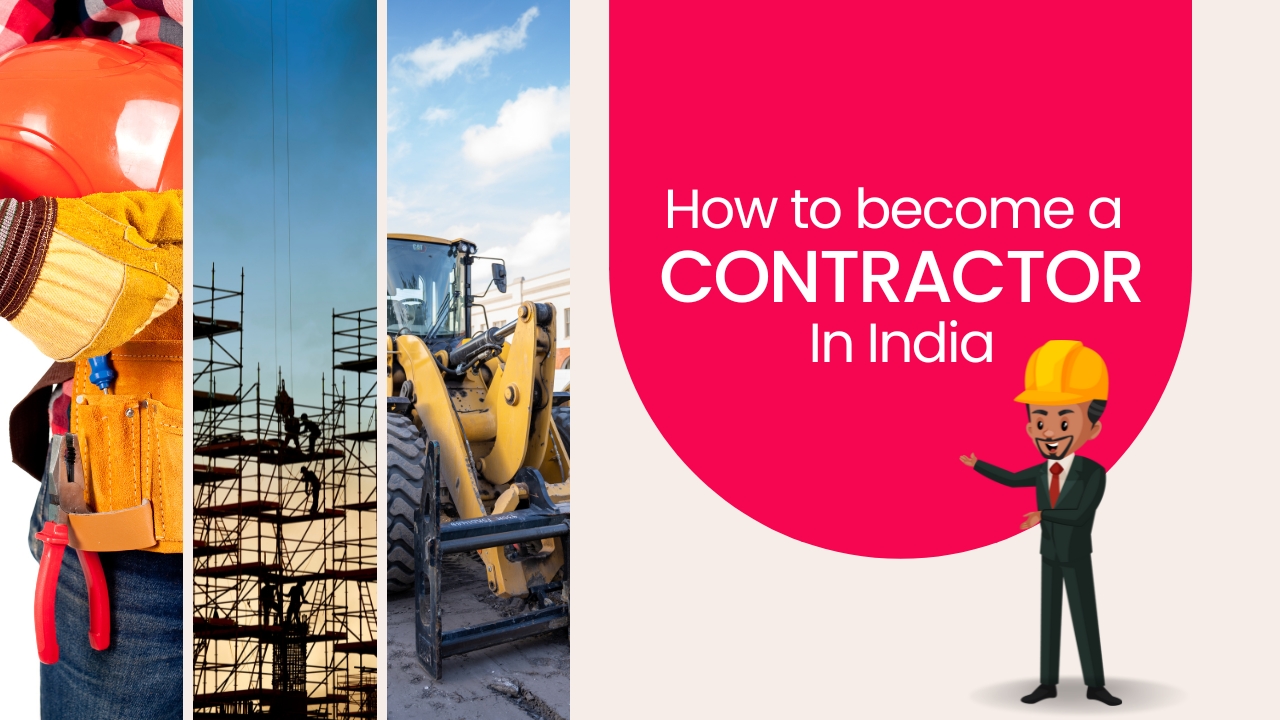 In the construction industry, a contractor is a person who takes up various works, such as providing labor, material, and other services, and executes them on behalf of clients. The client can be any individual, company, or government.
Types of Contractors
Contractors can be primarily classified into two categories:
General Construction Contractors
Coordinates all aspects of a construction project, including sub-contractors, materials, and schedules.

Sub-Contractors
Sub-contractors work under the general contractor. These sub-contractors specialize in one or various aspects of the construction industry. Subcontractors are of many types. Some of the most popular types of sub-contractors are:


Labour Contractor: Labour Contractors provide labor to general contractors for various types of work. To be a Labour Contractor, you will need a "Labour License," which the state government issues. You can find all the related information regarding the documents and procedure for applying for a labor license on their website.

Material Contractor: A material contractor specializes in the supply & delivery of the required construction materials. Material contractors are responsible for ensuring the timely delivery of the required construction material at the job site. Some material contractors also provide support and advice to the building contractors or the owners on how to use the materials effectively.

Plumbing Contractor: A Plumbing Contractor specializes in the installation, repair works, and maintenance of the plumbing systems in a structure. Plumbing contractors are responsible for designing the plumbing system according to the plan of the structure properly and safely.

Electrical Contractor: Electrical contractors specialize in installing, maintaining, and repairing electrical systems in the structure. They typically have specialized training and experience in the electrical trade and are licensed by the state or local government to perform electrical work.
Private V/S Government Contractors
Apart from the above categorization, A contractor can also be classified as a Private or Government contractor
Source of funding: Private contractors rely on private funding sources such as loans, investments, and profits, while the government budget funds government contractors.
Procurement processes: Private contractors usually follow market-based procurement processes, while government contractors must follow procurement processes determined by the government.
Regulation: Private contractors are subject to fewer regulations than government contractors, who must comply with government regulations, standards, and policies.
Project scope: Private contractors typically work on smaller-scale projects, while government contractors often work on large-scale, multi-year infrastructure projects.
Work methods: Private contractors have more flexibility in their work methods, while government contractors must follow established processes and procedures.
Bidding process: Private contractors may bid on projects through open competition or direct negotiation, while government contractors must bid on projects through a public bidding process.
How to become a Private Contractor?
In India, you don't necessarily need a degree in engineering or any other diploma to be a private construction contractor. You can become a successful private contractor with enough experience and financial soundness. However, getting education degrees such as civil engineering and other diplomas will enhance your knowledge in the construction industry.
How to become a Government Contractor?
To become a government contractor, you will require specific licenses issued by various authorities such as PWD, CPWD, Labour department, Electrical department, etc. The eligibility criteria and other educational qualifications for these license change from state to state. You can check them at the official portals of these departments.
Popular FAQs
Q1- How can I apply for these licenses?
ANS – You can apply for these licenses by both Online and Offline Methods. Online, you have to visit and register at the departmental website, and then after registration, you can apply for the license by uploading the required documents and certificate. In the Offline method, you have to prepare all the documents and visit the head office of the respective department of your state.
Q2- Does every state have different eligibility criteria and other rules for the registration of licenses?
ANS – The eligibility criteria and other rules vary from state to state. Even the registration fees vary.
Q3- How can I find the departmental website of my state?
ANS– You can find all the essential departmental websites of your state in our blog section.
Try Onsite, #1 Tool For Site Tracking