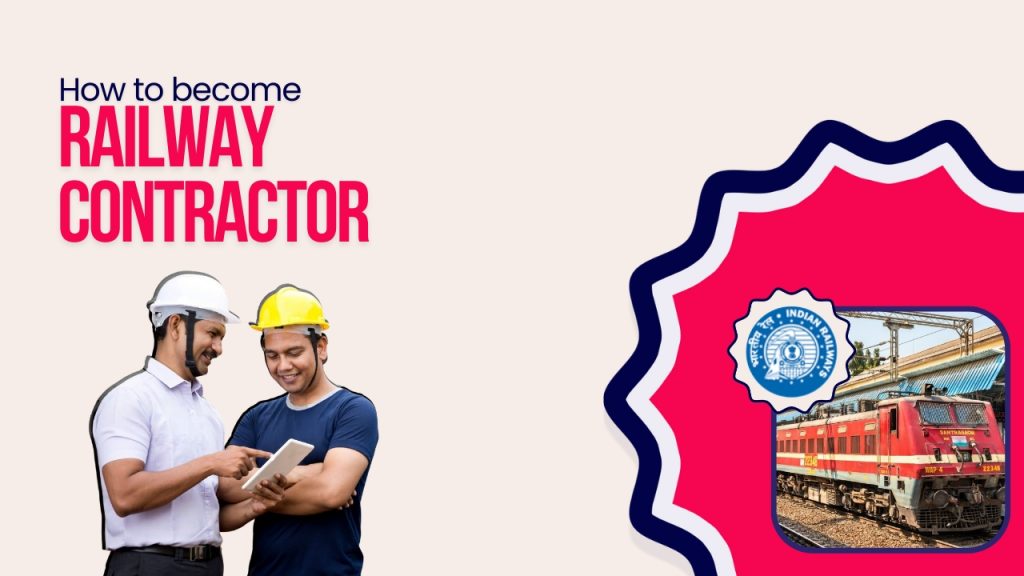 Indian Railways manages the 4rth most extensive national railway system in the world. It is one of the biggest employment providers in India. Every year the Indian Railways floats many works and services tenders. Railway Contractor Registration is required to participate in the etenders published by Indian Railways
Also Read: Zonewise Railway Tenders in India
Types of Licenses Issued by the Indian Railways
Indian Railways issues licenses to Vendors & Contractors in three categories
Goods and Service Module – These are services and goods the railways purchase directly from the companies, firms, etc.
Works Module – All the departments such as civil, mechanical engineering, telecommunication, electrical, etc.
Eligibility Criteria
The eligibility criteria and other regulations regarding the railway contractor license change from zone to zone. However, the Indian Railways also issues a GCC, which stands for "General Code of Contracts".
The GCC is a document that contains the general set of rules for contractors which apply to every zone. Indian Railways amends the GCC from time to time. You can check the latest department-wise GCC here – https://indianrailways.gov.in/railwayboard/view_section.jsp?lang=0&id=0,1,388
How to Apply?
Due to digitization and to ease the contractor enlistment process, Indian Railway has shifted to a single online portal for contractor and vendor enlistment.
Contractors and vendors can register themselves at- https://ireps.gov.in/epsn/jsp/vendorReg/vendorRegistartionProcess.jsp
Structure of Indian Railways
The Indian Railways is divided into 19 zones as of now. Further, these zones are divided into divisions. Every zone has several departments, such as construction, mechanical, electrical, etc.
The zones have different rules and eligibility criteria for contractors & Vendor enlistment.
These are the website of the zones of Indian Railways. On the zonal website, one can find tenders and other important information regarding the zone
| | |
| --- | --- |
| | |
| | |
| | |
| | |
| | |
| | |
| | |
| Northeast Frontier Railway | |
| | |
| | |
| | |
| | |
| | |
| | |
| | |
| | |
| South East Central Railway | |
| | |
| | |
| | |
Try Onsite, #1 Tool For Site Tracking
People also search for: railway contractor, railway contractor registration, railway contractor license, railway contractor registration online, indian railway contractor registration, railway contractor registration fees, how to get railway contractor license, latest gcc indian railways, railway contractor companies, railway civil contractor registration, how to become contractor in India