Best Construction Trucks in Indian Market & Their Prices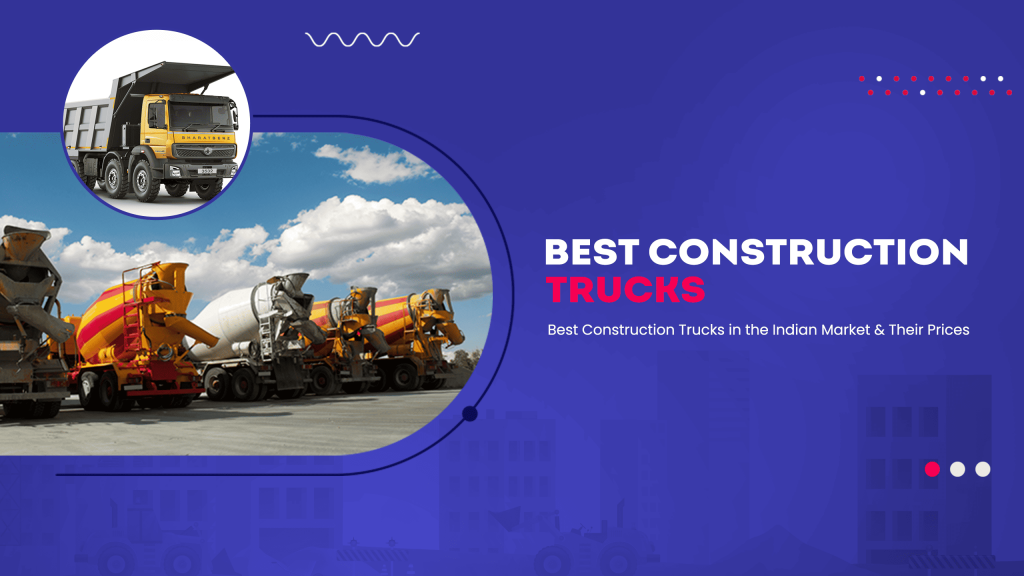 Due to its adaptability, toughness, and capacity for a variety of activities, pickup trucks have always been a popular option in the world of commercial and personal transportation. Numerous automakers in India provide a selection of pickup trucks that are suited to various requirements and price ranges. We'll examine some of the well-known pickup vehicles on the Indian market in more detail in this blog post.
Popular Trucks in the Indian Market & Latest Trucks Prices in India
1- Mahindra Blazo X28 Tipper
Price: Rs.41.24 lakh to Rs. 46.32 lakh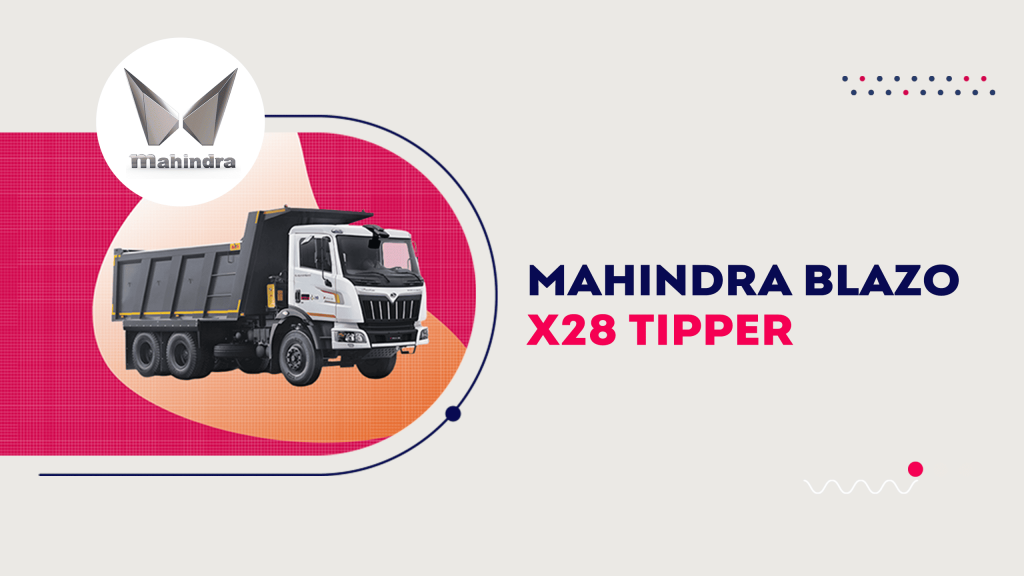 The Mahindra Blazo X28 Tipper is able to operate in any environment. The increased bodily capacity of this model increases productivity but reduces fuel efficiency. Among other advantages, performance-oriented Tippers facilitate mining and construction. The powerplant is BS6 mPower 7.2 Litre FuelSmart. It has 280 horsepower and 1050 Newton meters of torque.
Additionally, the Mahindra Blazo X 28 tipper triumphs in low maintenance costs and dependable performance in all challenging operating conditions. The Mahindra Blazo X 28 Tipper employs innovative technology. It excels. The Mahindra Blazo tipper has superior energy, transmission speed mode, and fuel economy. This construction excavator costs between Rs. 41.24 Lakh* and Rs. 46.32 Lakh in India.
2- BharatBenz 3528C Tipper
Price: Rs. 47.95 Lakh to Rs. 54.00 Lakh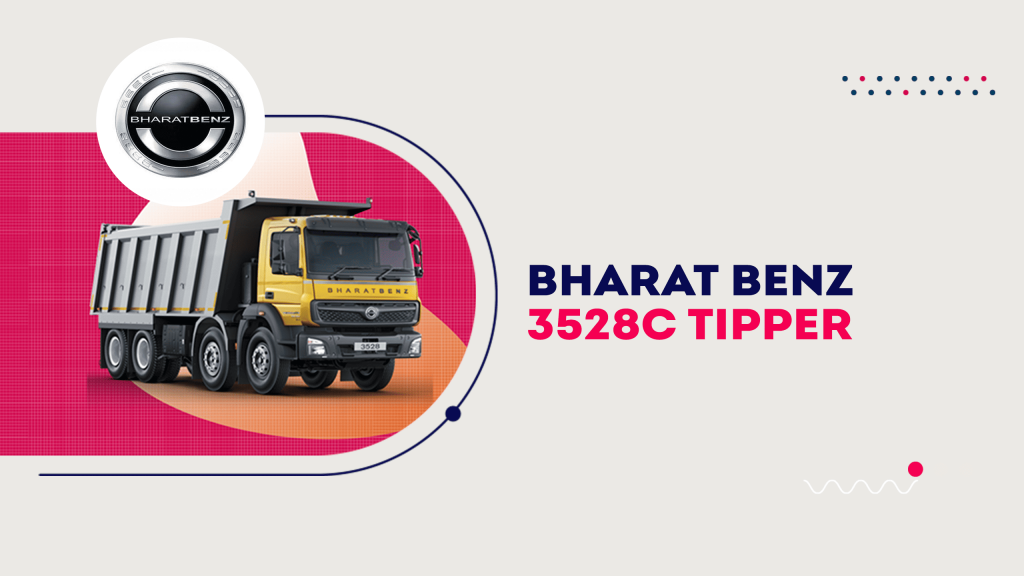 BharatBenz 3528C is another 12-tyre finest construction tipper with a 35000 KG GVW. It also targets several construction and infrastructure projects. The tipper also has BharatBenz's 281-horsepower OM 926 engine. It generates 1100 Nm between 1200 and 1600 rpm. This BharatBenz mining tipper engine has a 9-speed transmission. It improves driving and fuel economy.
Also Read: List of Construction Vehicles Every Contractor Should Know
3- Tata Signa 4825.TK Tipper
Price: Rs. 63.72 lakh to Rs. 70.72 lakh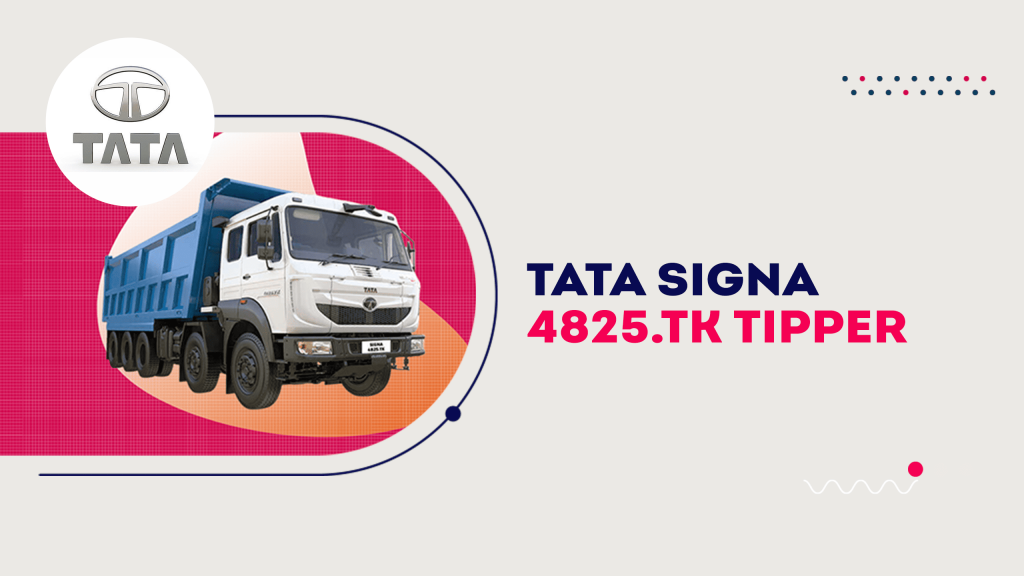 The Tata Signa 4825.TK is a powerful tipper with a BS6 Cummins ISBe 6.7 engine. It generates 250 HP and 950 Nm. It also boasts a spacious interior and a sturdy box chassis. Additionally, it lifts heavy loads and varied materials. The front lift axle of this Tata mining tipper has a semi-elliptical leaf spring air suspension/parabolic leaf spring. It also appears to have bogie suspension air suspension in the lift axle/semi-elliptical leaf spring in the rear. High-loading activities benefit from it.
5- Tata Ultra 300X
Price: Rs. 25-30 crores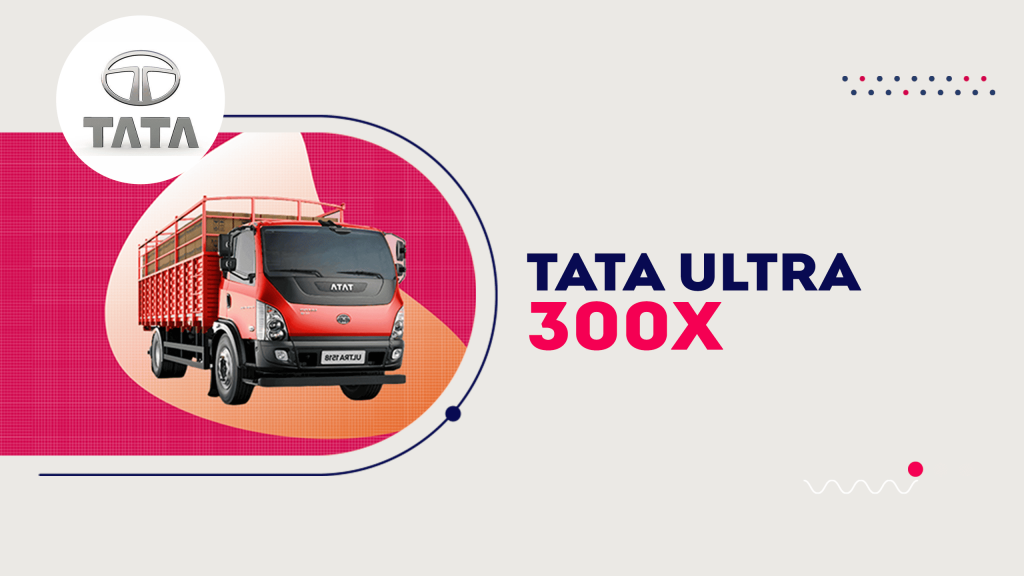 Tata Ultra 300X mining trucks can haul 300 tons. This mining tractor performs well and is reliable. Its sturdy build and advanced features allow it to haul big loads on difficult terrain. Technology and engineering in the Tata Ultra 300X maximize efficiency and production. Its durability and load-carrying capabilities make it suitable for mining businesses wishing to improve operations. The Tata Ultra 300X is a big investment for mining companies, delivering a stable and efficient hauling solution.
6- Eicher Pro 6019T Tipper
Price: Rs. 28.00 lakh to Rs.31.00 lakh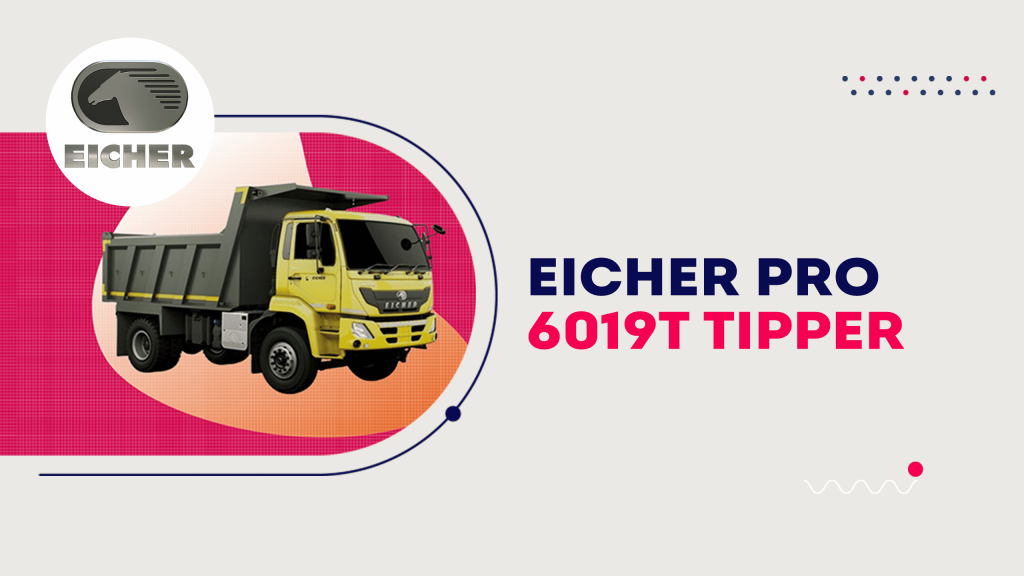 Next is the Mining & Construction Tippers Eicher Pro 6019T. Also a next-generation 18.5-tonne GVW tipper for tough circumstances. This tipper truck follows the brand's "DO MORE" design idea. Increased efficiency, dependability, productivity, and profitability. The car generates 210 HP and 825 Nm at 1200-1600 rpm. Powered by a 4-cylinder VEDX5 Common Rail engine. The Eicher Pro 6019T works with rocks, concrete, sand, brick, limestones, blue metal, soils, stones, and other materials.
Also Read: Top 5 Heavy Machinery Companies in India
Conclusion
There are a few good choices for building trucks on the Indian market. The Mahindra Blazo X28 Tipper is priced between Rs. 41.24 lakh and Rs. 46.32 lakh and has a bigger capacity and steady performance. The BharatBenz 3528C Tipper stands out because of its strong engine and good gas mileage. It costs between Rs. 47.95 lakh and Rs. 54 lakh. The Tata Signa 4825.TK is built to last and can carry a lot of weight. It costs between Rs. 63.72 lahks and Rs. The Tata Ultra 300X mining truck costs INR 25–30 crores and is a safe and efficient way to move things. The Eicher Pro 6019T Tipper, which costs between Rs. 28.00 lakh and Rs. 31.00 lahks, is also more efficient and productive.