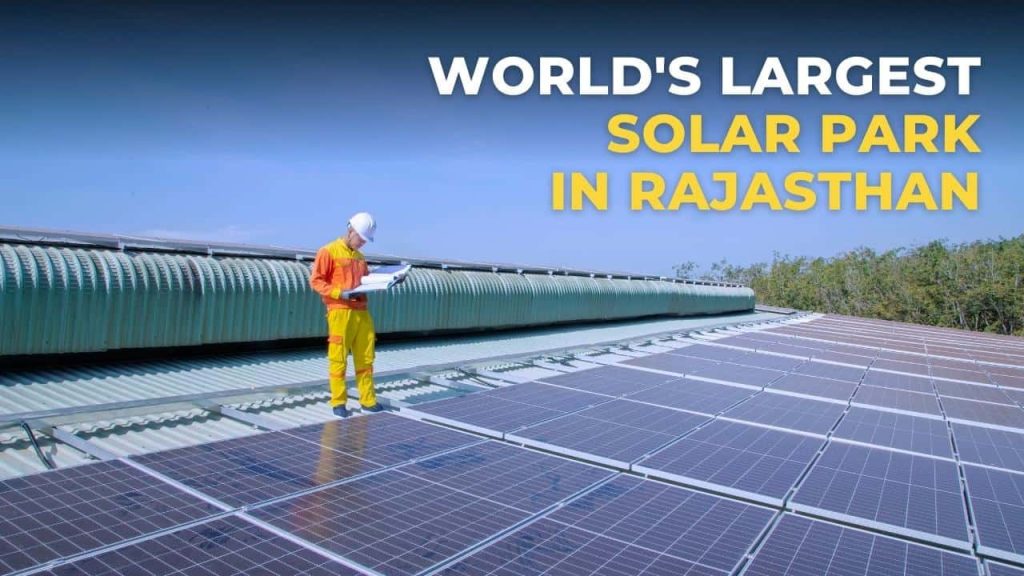 Rays expert, a solar park developer will start the construction of the world's largest solar power plant in Rajasthan with a capacity of 3000 MWp.

Rays expert in the last 10 years has established 2000 MW Solar Parks namely Corneight Solar Park, Jaisalmer, Kolayat Solar Park, Gajner Solar Park, Siwani Solar Park, and Mandsaur Solar Park in Rajasthan, Haryana, and Madhya Pradesh. Soltown Solar Park will soon join the list as one of the largest solar parks in the world.
Details About The World's Largest Solar Power Plant
This 9000-acre sqft solar park will be built in Bikaner, Rajasthan and it will be India's first 100% privately owned solar park. The plant will have a capacity of 3000 MPw!

The world's largest solar power plant in India will be ready to move infrastructure for multiple solar developers who can save huge costs and time as land, transmission lines, etc are already arranged. Currently, the transmission capacity availability in the network is the biggest open risk for solar developers and this solar park addresses the same to a large extent.
What Is A Solar Park & Why They Are Important
A solar power plant uses sunlight to get energy. As the sunlight is ample and renewable, one can use it to power up the home and business premises.

If you install a solar power plant, you might need to spend upfront. However, it will minimize your energy consumption significantly, and more importantly, it will reduce the dependency factor. That means you can power up your home in an emergency without relying on your electric grid.

You can use this clean alternative without causing any water and air pollution. You will not contribute to global warming as well. The key benefit of a solar plant is that it will minimize your energy consumption and it will save you a lot on your energy consumption.
Check more about the world's largest solar power plant with the help of this video –
Information Sources
1. The Economic Times
2. ET Now Digital